I've started to fill some of my extra time making circle scarves from up-cycled materials. It's really fun and super eco-friendly. I buy

previously

owned clothing or fabric from second hand stores and create lovely fashionable scarves! Its really wonderful to create a cool and funky scarf from something as unique as a muumuu like this one. Who would have thunk it!?
Circle Scarf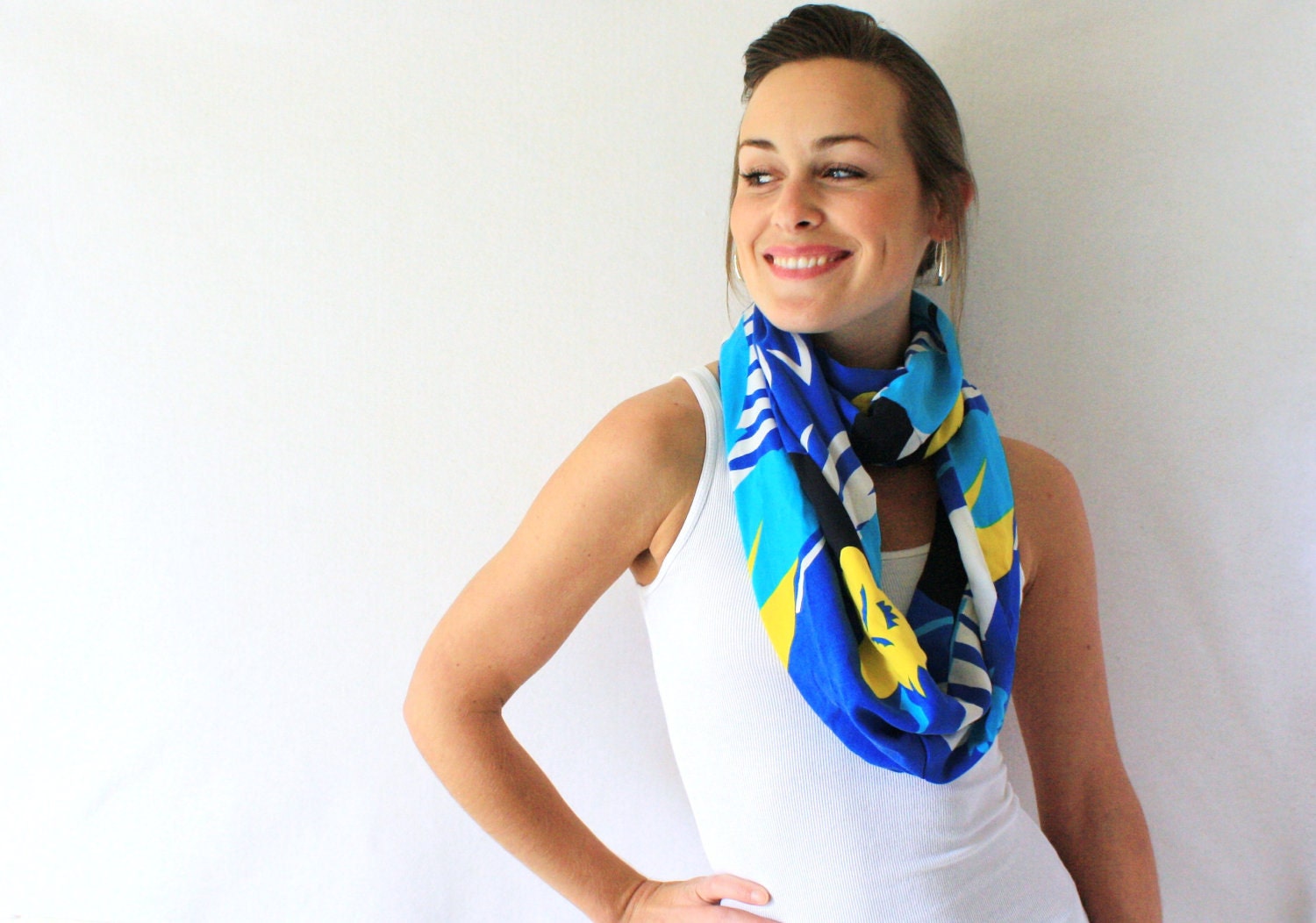 I find that it's hard to put them for sale when I'm finished with them I like them that much.
Here's another one I really enjoy.